After the halftime questions we played a game to determine who would get 3 bonus points and who would get a Miller prize. 1 person from each team went to a table and played: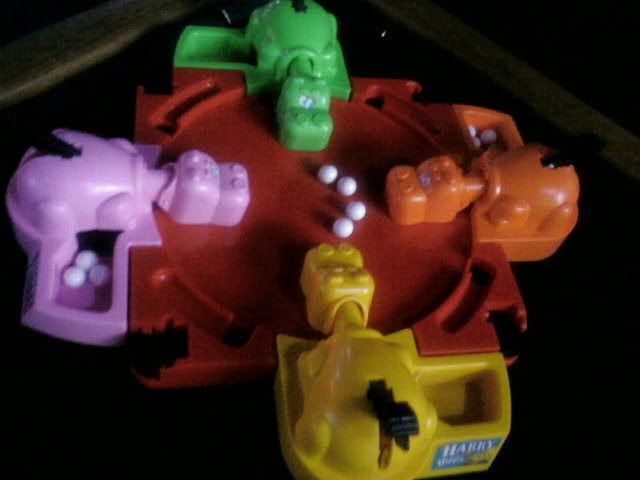 I was pink.
I totally didn't get the bonus points but I found the green marble and won a Miller Lite Sportscenter T-shirt (which won't fit me ... so it's prolly going to my sister next time I see her)
YAY for HUNGRY HUNGRY HIPPOS!!!!!!