We had such a great time last night. Thanks to everyone who made it up there! He was pleasantly surprised. Especially since I'm not good at organizing anything. I had huge help from our favorite barmaid, and friend, Karyn, up at the box. She did the decorating for us. love her!
Some pics from last night: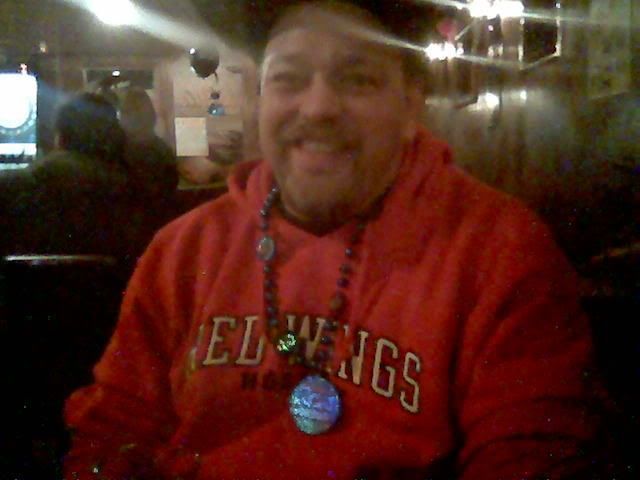 Kevin when we first got there. The medallion says something like "better with age" (it's out in a bag in the car and it's too cold to go check it)
A couple of the balloons Karyn put up: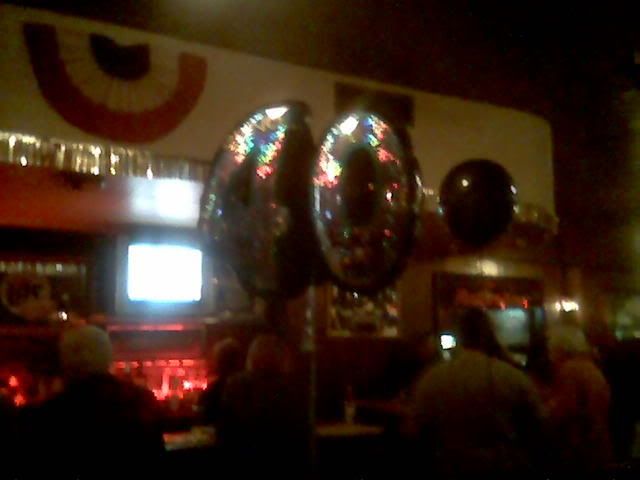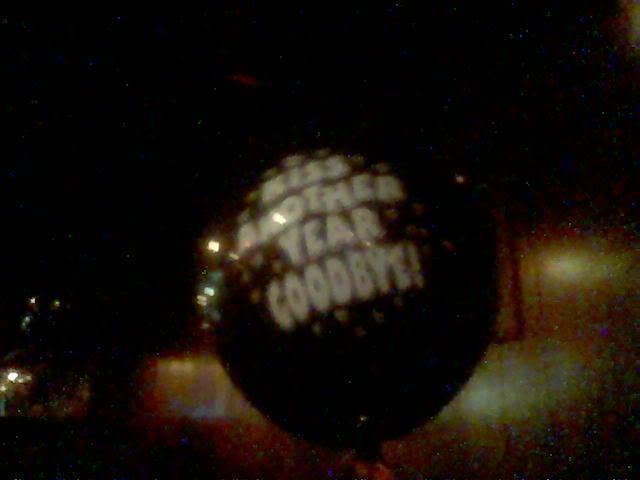 And lastly, Kevin at the end of the night after about 6 shots and 4 pitchers of beer lol: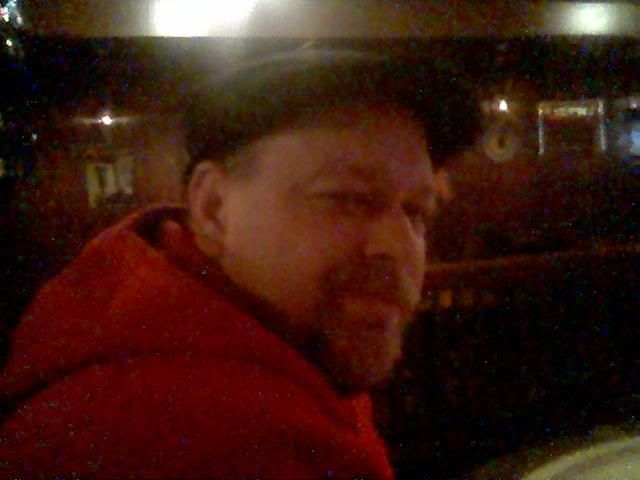 Again we had such a good time! Didn't even mind getting our butts kicked in darts by Lady J and her friends.
He's still sleeping it off. After we came home we had MORE beer as we watched a special on Bukowski. He's gotta work today @ 3pm for a couple hours, then who knows. We are gonna try to get up to corktown to see ROADHOG.
And if you missed the party and are in the area, don't forget we're having a Superbowl/kevin's 40th on Feb 4th starting around 4PM (game starts around 6PM)