1. one of my favorite commercials currently on TV:
2. This story gives a whole new meaning to the term "Holy Cow"
3. Anyone wanna go to Burbank, CA this Saturday?
4. I actually got this email just a little while ago:
(click to see bigger)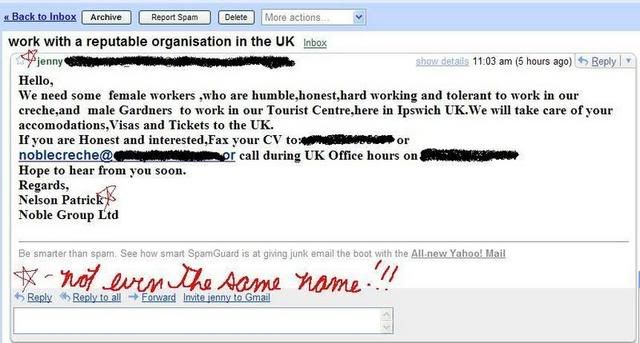 I mean SERIOUSLY!?!?!
5. This story pisses me off. Specifically this part:



"The photo ID complaints come at a time of debate nationwide over whether the photo ID requirement unfairly hampers the voting rights of minorities and poor people."
are they kidding me? Photo IDs are unfair to MINORITIES and POOR PEOPLE?!? Aren't we all required by law to have some form of photo ID? Last time I renewed my ID (cuz I don't have a driver's license) it was only $8. And you only have to pay that once every 4 years. How is that unfair? *GRRR*
6. I really wish I had $11,000 just laying around in order to win this auction. (more info and awesome pics here)
7. Is anyone else watching "The Next Great American Band"? I frigging love this show! I never EVER vote on these shows, I just watch and guess who's gonna leave. I am voting this time for The Muggs (who are from Detroit) but if I had my way I'd totally vote for these guys:
They have tons of talent and are cute as anything! Altho I think the finalists (unless things go horribly wrong) will be:
Sixwire:
and Franklin Bridge:
8. I forget what 8 was for.
9. We're getting close to going to the tournament for Trivia. First prize is $1000 voucher for travel or cash equivalent!!!! Wish us luck! We've won first place in the bar we play at 3 of the last 4 weeks ($30 gift certificates) Some of the questions they ask:



category - Michigan




What City is the Detroit Zoo in?(highlight below for answer)




answer: Royal Oak




category - movie quotes




What movie is this quote from: " Don't call me son. I'm a lawyer and an officer in the United States Navy. And you're under arrest, you son of a bitch."




answer: A Few Good Men




And our final question this week (where you wager your points ala Jeopardy and if you place 1st, 2nd or 3rd you get gift certificates)




category - names




Which of these names was consistently on the top 10 list of American male names each decade from 1880 - 1980?




Edward




James




Charles




William




answer: James
10. a pic of one of my cool bday gifts. A Marilyn Monroe purse. I now have 3 of them.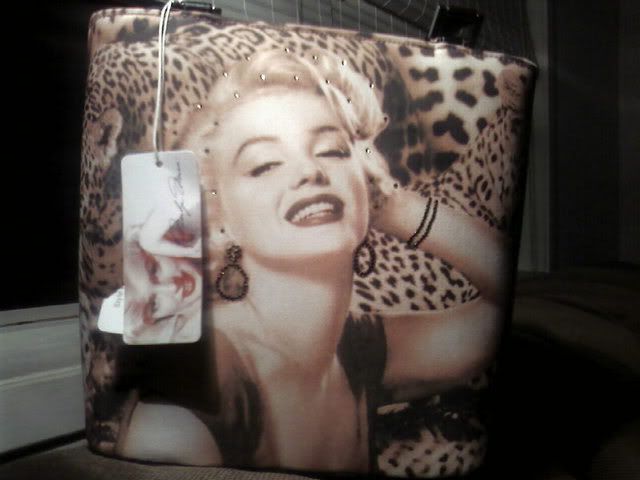 And that's all i have time for right now. Seems i have to jump in the shower and get ready to play some darts tonight. Wish me luck.