I was gonna write some awesome blogs, but them I realized I had like 50 different things to say which would mean 50 blogs which would mean fruit would call me a blog yeti and everyone would unsubscribe cuz they got tired of teh little blue messages saying "New blog subscription posts" and it would just be me and I'm extremely addicted to having actual subscribers ... so instead I'm gonna write one monster one and get everything off my chest.
1. "Grease: You're The One That I Want" is officially over. Max and Laura won (YAY!!!)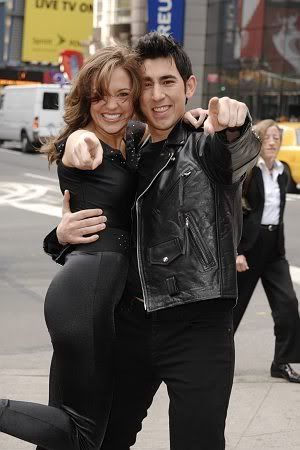 (more pictures and info
HERE
)
The show opens on Broadway Sunday August 19th. Preview preformances start in July. I already told kevin I want to go. Plus I love NYC and haven't been there in years. Who knows, maybe we can catch a mets game while we're there too.
2. Remember that kid that pitched that team in the little league world series to victory and then they found out he was too old? Well
he's playing baseball again
and I'm so happy for him. Stupid adults advising him to lie and as a result he lost his dreams. What? You aren't familiar with this story?
check it out
4. I was reading thru some blogs listed in the top 10 of myspace and I found
this one
. It made me weepy, i warn you. And I don't even have kids.
5. I love online avatar based chatting sites. I've been on
gaiaonline
for awhile now, but recently joined 3 more (within 2 days of each other...no...i'm not addicted)
menewsha
,
zantarni
, and
halcyontears
. And I'm loving them. I forgot how much fun it is to chat with people online. (altho right now the only one I'll get any credit for if you join thru those links is zantarni...oh well ... I can earn my own gold). These are my avis:
| | | | |
| --- | --- | --- | --- |
| gaia | menewsha | zantarni | halcyontears |
| | | | |
yes I freely admit I'm a loser
6. Have you seen this
awesome cat that can say it's own name
? SO CUTE!!!!
7. and speaking of animals ... they're making
paper out of panda poop
(it's high in fiber cuz of the bamboo they eat) ... ummm ... I'm all for this whole being green trend (in moderation) but EWWWWWWW!!!!
8. I think I'm gonna have to
move to England
... Anyone want to come with me? (jayson? Joel?)
9. Sanjaya is just fucking with us now. I mean seriously!!!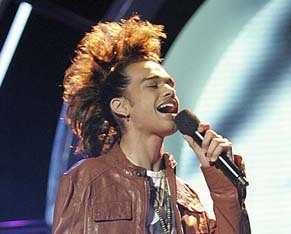 I know we all know about that wonderful website
voteforthe worst.com
and I think Sanjaya does too and he's embracing it.
and did you see this
pathetic girl
? The way things are going she'll starve herself to death before Sanjaya gets voted off.
10. And speaking of American Idol, I think the only reason Chris Sligh got some horrid reviews from the judges was the fact that he made a shout out to VFTW when Ryan was interviewing him after his song last week. (he said "hi dave!" while Ryan was giving the number to call ... they posted on the VFTW message boards a request for him to say that if he was reading...problem is I think Simon, randy and Paula read them too)
I also think nos-phil-atu (as they call him on VFTW) will be safe again this week. DAMMIT! HE JUST WON'T DIE!
And Blake is crazy sexy geeky cool! He sounds like Morrissey imho. I'm loving him more and more and his rendition of the Cure's "Love Song" last night was dreamy!
And lastly seriously WTF kind of theme was this week anyway? Officially it was "artists that inspired Gwen Stefani" ... last night I told my A.I. partner in crime that it musta been "songs on Gwen's Ipod" week. Either way it was LAME LAME LAME!!!!
11. My sister showed me this
shirt
.... I want one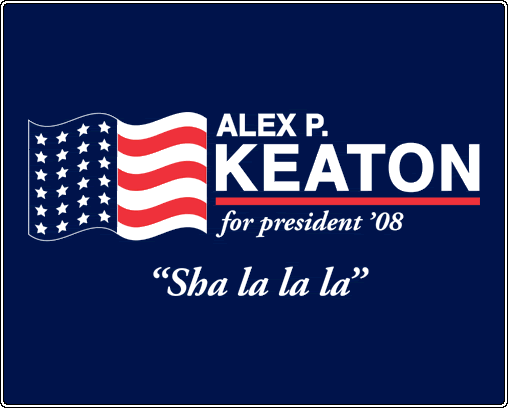 12. I recently found this site called
JYTE
where you can make statements and people vote on them and...well just check it out...it's a real time waster.
13.
anybody want a cat?
14. I wanna look this good at 43!!! I'm sure Phoebe Cates has sold her soul to the devil or something. I'd hate her but she's too damn cute!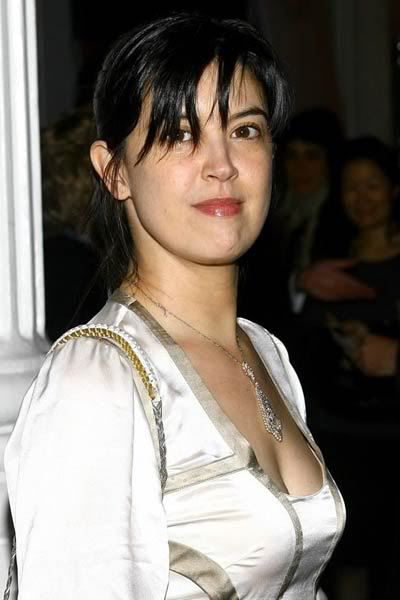 15. Bertuzzi is playing. I know, I know...his winged wheel debut was last week, but I've been lazy. We lost in the debut game (which i'm sure Shannon was happy about) and then lost to the Blues (which I'm sure made most of the people Chicken lives with happy) but we broke our losing streak against the Anaheim (mighty) Ducks a couple nights ago. I'm not worried.
And I know some people have a hard time getting behind us having Bertuzzi because of the Steve Moore incident, but as I've said before, he's much more than that. I have been a Bertuzzi fan for years and I'm glad he's with us. He doesn't even have to fight (Markov seems to like that role) but just his presence on the ice is enough. Plus I have a soft spot in my heart for bruisers (*sigh* Joey Kocur *sigh*)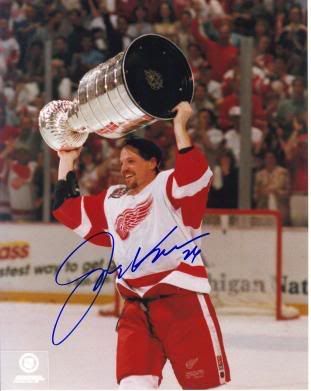 I think I'll stop at 15 for now...but there's so much more in my head!
And in case you are wondering, the latest update my Papa is stable and is alert and aware. He's been pretty drugged up tho. thanks again for all your support.