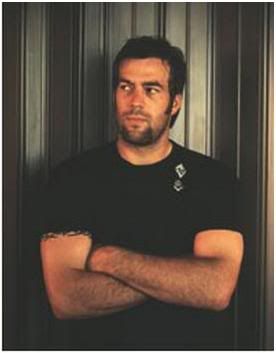 It wasn't until late last night when i heard the news that we signed Todd Bertuzzi.
TODD FRIGGING BERTUZZI
!!! I thought someone was pulling a fast one on me. I *love* Todd Bertuzzi! Have since way before the "Steve Moore" incident. I thought the NHL gave him a bum deal.I'm not saying I agree with what he did, but how is that different from what Darren McCarty did to Claude Lemieux after his brutal attack on Kris Draper. OR the attack itself on Drapes. I don't recall the NHL taking legal action the way they did on Bertuzzi. Perhaps I'm glossing over that in my mind. I'm sure someone will correct me if I'm wrong.
Anyway, he's a Red Wing now and surely destined to be one of my favorites once he gets on the ice. They're saying sometime in late March. Which is perfect. Just in time for the final stretch before the playoffs. How nice it will be to see a man like Todd Bertuzzi playing with a winged wheel on his chest.
I'm not saying our team isn't strong, but our defense will only get better when he gets on the ice. He's an enforcer who can score. We haven't had one of those since probably Konstantinov (imho). It's something that's been sorely missed.
Another acquisition was Kyle Calder from Philly, with which we lost Jason Williams to Chicago. I was a little sad about that one. I liked Jason Williams...until I saw the game last night. You know the one....where Calder kicked it like a seasoned Wing and got TWO points in his first game as a Wing with a goal and an assist! WAAAHOOO!!! Things are looking good for us as we get near the end of the season!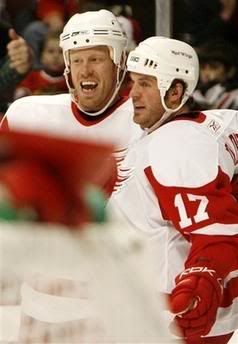 And of course lets not forget about our Tigers!!! They got their 2nd win in Spring Training (first win over a MLB ball team) against the Mets today winning 5-4. I'm a diehard Mets fan, so this is a little bittersweet for me. They are the only other MLB team I've seen in their own stadium (Shea Stadium back in 1991) and it was spectacular. But one has to always root for the hometeam. so YAY TIGERS!!!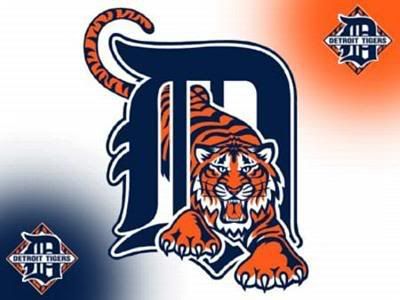 I'm looking forward to maybe getting to a couple games this year at Comerica Park and continuing my renewed love affair with my Detroit Tigers.

Nothing on the Detroit Lions front. They look like their not gonna even try to rebuild this year. I will still root for them, of course. I love them no matter what they do. Kinda like that black sheep brother/sister you have. You don't always agree withtheir life choices and wish they could get out of the situations they're in, but they're part of your heart no matter what.

Pistons big news came the other day when Ben Wallace came back into town and was booed big time by the fans. No surprise there really. We still boo Sergei Federov when he skates at the Joe. Detroit fans have a long memory and we are bitter when someone we love leaves us for someone else. I still don't completely forgive Barry Sanders.

So there you have it.